May 2017 | Issue 47
ST Telemedia Strengthens Digital Ecosystem with Armor, The First Totally Secure Cloud Company™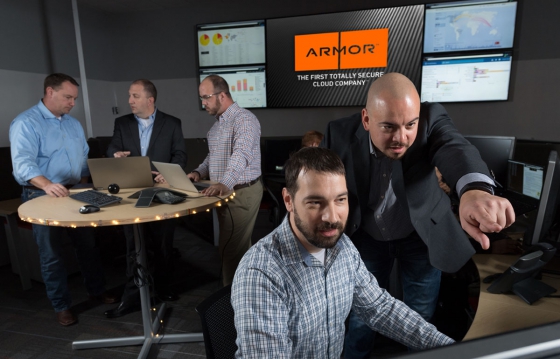 In April, STT became a joint lead shareholder of Armor with an investment of US$89 million in the Dallas company's latest equity financing round. Armor is a managed security platform company for public and hybrid cloud environment. Its proprietary platform integrates threat intelligence, automated security orchestration and machine learning, all of which are managed by a world-class 24/7/365 security operations centre.
STT's investment is intended to accelerate product adoption, catalyse innovation and drive business expansion for Armor. STT will also benefit by gaining a leading presence in the growing cybersecurity and cloud infrastructure markets.
MORE
---

STT GDC Adds 3 Data Centres in Singapore

With the addition of STT Tai Seng 1 and 2, and STT Jurong, ST Telemedia Global Data Centres (STT GDC) has become one of the largest and geographically-diverse data centre companies in Singapore, operating five facilities totalling over 540,000 sq ft. This follows the completion of the second phase of its strategic partnership with Tata Communications.

---

VIRTUS Announces 4th London Data Centre

VIRTUS announced the launch of its fourth facility – LONDON3, to be located next to the existing LONDON4 (pictured). The newest addition will create an expandable secure connected campus. With the latest addition, VIRTUS' portfolio is now over 50MW across four sites, making it one of the leading providers in the capital.

---

SKY Wins 'Reputation and Brand Building' Award

For its outstanding 25th anniversary campaign, SKY Cable was awarded one of the highest honours at the Anvil Awards. It was awarded the 'Gawad Jose Carpio: Excellence in Reputation and Brand Building Management' for demonstrating excellent leadership, innovation, and creativity in its campaign. Currently in its 52th year, the annual Anvil Awards is organised by the Public Relations Society of the Philippines, and deemed the "Oscars" of the local PR industry.

---

U Mobile Receives Double Frost & Sullivan Awards

U Mobile was named 'Mobile Data Service Provider of the Year' and 'Mobile Service Provider of the Year' at the 2017 Frost & Sullivan Malaysia Excellence Awards. The telco had achieved the highest non-voice revenue growth among its peers, as well as the highest subscriber net-additions across both postpaid and prepaid consumers. It also gained over 5 million subscribers in 2016 and recorded a near 30% growth in its revenues.

---

Level 3 Wins Frost & Sullivan 'Best Practices Award'

Frost & Sullivan recognised Level 3 for its "unparalleled expertise in the convergent telecom-IT services arena" with the 2016 'Best Practices Award for Latin American Enterprise Services Provider Company of the Year'. The company's value-added services, reinforced by its innovative solutions, have positioned it as a best-in-class leader in the Latin America region. For this Award, Level 3's performance was assessed against competitors based on two overarching categories: visionary innovation and performance, and customer impact.
---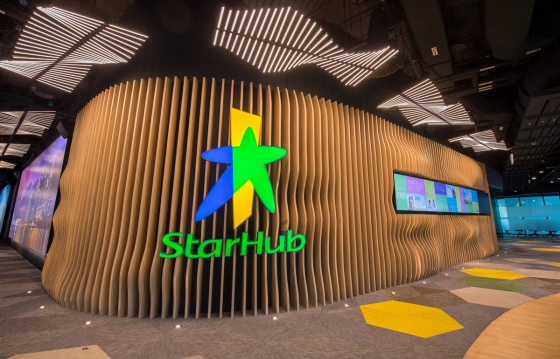 StarHub Helps Accelerate Singapore's Smart Nation Innovations with Hubtricity
StarHub has launched Hubtricity, a new innovation centre for testing Smart Nation solutions. The 58,000 square feet facility provides co-working spaces for companies to collaborate and innovate. This is in line with StarHub's aim to support local talent and drive Singapore's tech start-up ecosystem. Located in STT MediaHub, the facility also comprises a state-of-the-art system which showcases the telco's extensive connectivity and deep competency in data analytics and cyber security.
---

SKY Cable's Annual Beach Run Raises Funds to Restore Coral Reefs in Boracay

SKYathon – SKY Cable's annual beach run at Boracay – returned for its 8th year in April 2017. The run aims to raise awareness and funds for the island's marine ecosystem. Specifically in the last two years, SKYathon has been focused on raising funds to purchase reef nurseries for Boracay's coral reef restoration. The reef nurseries are purchased via the Coral REEFurbishment project.

---

StarHub Runs in Support of 'Movement for the Intellectually Disabled of Singapore' (MINDS)

On 27 April 2017, over 500 StarHubbers, together with CEO Tan Tong Hai, braved the rain as they participated in the J.P. Morgan Corporate Challenge 2017. The run, which was for a good cause, saw donations being made to Movement for the Intellectually Disabled of Singapore (MINDS). Due to the enthusiastic response from StarHubbers, they were the largest corporate contingent who took part in the meaningful 5.6km run.