July 2017 | Issue 48
GDS Deepens Partnership with Alibaba and Tencent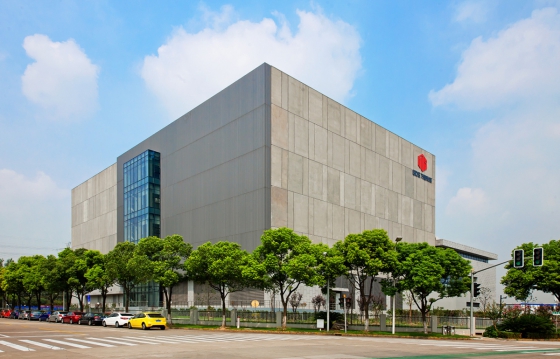 GDS has lived up to its name as the ideal strategic data centre partner. It has signed a MoU with Alibaba that will see it being given priority when the e-commerce giant procures data centre resources and related services. Recognising GDS' strong capabilities as well is Tencent Cloud Computing, which has entered into a strategic partnership agreement with it. The partnership will see GDS providing secured and continuous data centre resources to Tencent Cloud as it accelerates its cloud deployment across China. These business wins have helped GDS further expand its footprint in China's key markets, as well as reinforced the company's stellar track record as a provider of top-rate data centre solutions.
---

VIRTUS Recognised for 'Excellence in Data Centre Service'

VIRTUS has been conferred the 'Excellence in Data Centre Service Award' at the Datacloud Awards 2017. Organised by BroadGroup, an international consultant tracking data centre, cloud, IT Infrastructure markets and investment, the award underscores VIRTUS' commitment in delivering service excellence at every level. As the industry's defining accolade, the award recognises the best in data centre and cloud inspiration, innovation and excellence.

---

Armor Clinches Gold at the Coveted IT World Awards

Armor was awarded Gold in the 'Hot Companies' category at the 2017 IT World Awards. Organised by Network Products Guide – an industry-leading technology research and advisory guide – the world's premier information technology awards honours achievements in every facet of the IT industry. The win has further solidified Armor's position as a leader in cyber security that consistently helps its customers stay ahead of threats across the globe.
---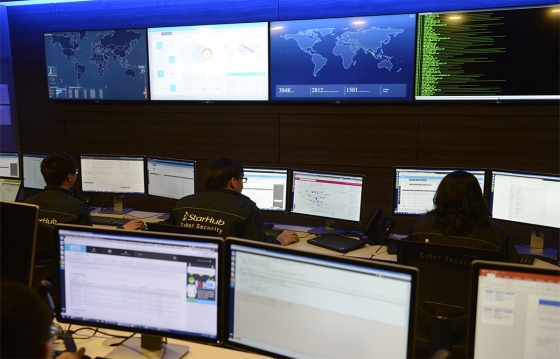 StarHub Strengthens Cyber Security Portfolio, Develops and Localises Advanced Solutions for Customers
StarHub will be expanding the research and development abilities of its Cyber Security Centre of Excellence with the aim of developing and localising advanced cyber security solutions for its customers. The company is also in the process of acquiring a 100% stake in Accel Systems & Technologies, which specialises in the provision of security solutions, consulting and managed security services. The acquisition will provide StarHub with the in-house capabilities to offer the full spectrum of cyber security solutions. Through its continuous efforts to strengthen its cyber security portfolio, StarHub hopes to provide its customers with even greater protection against ever-changing cyber threats.
---
Armor and VIRTUS Gain G-Cloud 9 Supplier Status to Sell Solutions to UK Public Service Sectors
Armor and VIRTUS Data Centres achieved yet another corporate milestone as they were awarded the G-Cloud 9 status by the government of the United Kingdom (UK). The status is a significant one as it means that both companies are approved to extend their cloud services in the UK without complicated tender processes. Such entities include the central and local government, health, and education services. By gaining recognition as G-Cloud 9 suppliers, both Armor and VIRTUS will have easier, more efficient access to the public sector and in turn, contribute towards greater cost savings and efficiencies for the organisations in the sector.
---
Datameer Announces Industry-First Solution for Deploying AI to the Enterprise at Big Data Scale
Datameer unveiled a new platform which promises customers the ability to democratise data access within the enterprise – an industry first. Data democratisation is the ability for data to be accessible and analysed by the average end user, instead of requiring the expertise of data scientists. Named 'SmartAI', the solution allows business analysts to easily integrate deep learning models into their analytic workflows and generate AI-enriched business insights independently, instead of the typical process of going through data scientists. With this new solution, companies will be able to reduce the time, effort and cost needed to access business insights backed by data and drive business outcomes.
---
U Mobile First Telco to Commercially Launch 4.5G Services in Malaysia
U Mobile has become the first telco in Malaysia to commercially launch 4.5G service. With this, all U Mobile customers will be able to stream, download and browse at twice the speed of 4G on supporting devices and enjoy a huge boost in their user experience. The service will initially be rolled out in several cities in the country, starting with Johor Bahru, Ipoh, Penang and Klang Valley.
---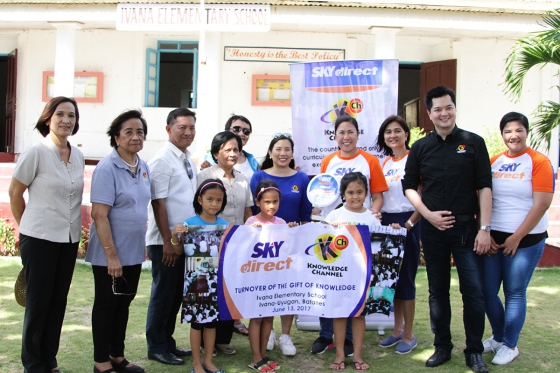 Skycable Shares Gift of Knowledge with Schools in Far-Flung Philippines Island
Thanks to a collaboration between Skycable and Knowledge Channel Foundation, Inc. (KCFI), primary school children in Batan Island – one of the Philippines' remotest islands – will now have access to the country's first and only curriculum-based channel, Knowledge Channel. KCFI is a non-profit organisation dedicated to uplifting the lives of Filipinos from poverty through education. Schools on the Island will receive SKYdirect's Prepaid kits, which allows them access to rich educational material on the channel via Sky's direct-to-home TV service. This is a significant offer as the island's isolation from the mainland, coupled with the area's poor Internet connectivity, has prevented up-to-date learning tools from reaching the schools.
---
Level 3 Provides Internet Connectivity to Disaster-Affected Areas in Peru
Level 3 has lent a helping hand to disaster-affected Peru by supporting Project Loon, an initiative by Alphabet – the parent company of Google. The project uses a network of balloons travelling on the edge of space to extend internet connectivity to people in rural and remote areas worldwide. By leveraging on Level 3's high-speed internet services, the "balloon-powered internet" concept was able to provide internet access to communities in Peru who had been displaced by floods, thereby allowing them to communicate with loved ones and access basic information. To date, the project which is also supported by other telecommunications and technology companies, has brought web access to tens of thousands of people.