January 2018 | Issue 50
STT Expands Smart Technology Portfolio with Award-winning Cloud-based Application Delivery Platform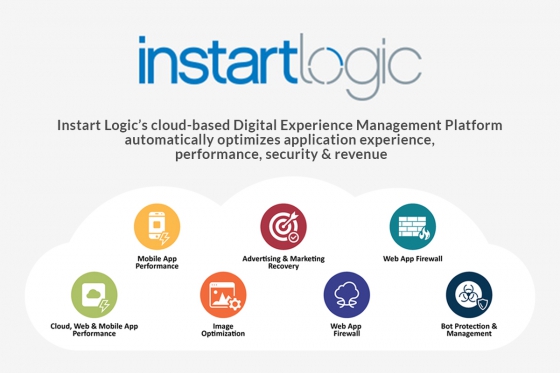 ST Telemedia (STT) expanded its smart technology portfolio by leading in a new round of funding for the award-winning Instart Logic. The company created the cloud-based, artificial intelligence-driven digital experience management platform for brands to deliver faster, safer and more profitable online experiences to customers. The new funds will be used for global expansion and extending the Instart Logic platform. A testament to the company's success, and the effectiveness of its platform, is the lineup of big brands which have engaged them. These include Neiman Marcus, Kate Spade, Bonnier Corporation, Air Asia and Nasdaq. Instart Logic has also clinched multiple accolades – it was recognised as a "Visionary" in Gartner's Magic Quadrant, as well as a "Top 100 Global" company by Red Herring in 2016.
---

STT GDC Finishes 2017 with Multiple Awards

ST Telemedia Global Data Centres (STT GDC) was recognised with multiple accolades by key industry players - Frost & Sullivan and DatacenterDynamics (DCD). STT GDC's CEO, Bruno Lopez was recognised as Business Leader of the Year by DCD, while Frost & Sullivan conferred STT GDC the Singapore Data Center Competitive Strategy Innovation & Leadership Award for its continuous commitment to strategic growth and competitive leadership, as well as achievements in revenue growth and utilisation rates.

---

Armor Achieves Placing in list of Dallas 100™

Armor has been selected by Caruth Institute for Entrepreneurship at the Southern Methodist University's Cox School of Business for its 27th annual Dallas 100™. The list, which ranks top entrepreneurial companies annually based on percentage growth and absolute dollar growth over the past three years, seeks to honour the ingenuity, commitment and perseverance of privately held entrepreneurial businesses in the Dallas area.
---

STT Connect and Armor Collaborate on End-to-end Secure Cloud Solutions

STT Connect and Armor have joined hands to offer end-to-end secure cloud solutions in Asia Pacific, the fastest growing market for both cloud and security. The collaboration marries STT Connect's highly secure, enterprise-grade private cloud infrastructure with Armor's world-class managed security tools to support enterprises' need for agility while protecting their business, customers, and IT investments.

---

StarHub Fuels Digital Momentum in Singapore

StarHub has partnered Prudential Singapore to launch the nation's inaugural blockchain-based digital trade platform for local small and medium-sized enterprises (SMEs). With this, SMEs will be able to seek partnerships, buy and sell goods, and access financing via a single platform. StarHub also signed a Memorandum of Understanding (MoU) with Nokia to launch commercial IoT applications and services in the areas of connected living, connected vehicles and connected buildings.

---

GDS Furthers Data Centre Development in China Markets

GDS entered into a non-binding Letter of Intent (LoI) with State Development Investment Corporation (SDIC), China Unicom, and China Telecom for the joint development of data centres in selected upcoming markets in China. The partners will prioritise an initial pilot project in Tianjin. Earlier, GDS strengthened its partnership with Alibaba with a new data centre campus development, which marks a major build-to-suit project in Hebei province.

---

U Mobile Partners with WeChat for SIM Plan

U Mobile has partnered WeChat to launch the U Mobile WeChat Go SIM, a new prepaid SIM that offers tourists from China unlimited data when they use WeChat and Lingcod TV - a Chinese over-the-top streaming service, 60 minutes' worth of IDD calls to China or calls made in Malaysia, and 1GB of free data to roam in Singapore, Indonesia and Thailand. The partnership is significant as U Mobile is the only Malaysian telco to have this tie-up with WeChat. The release of the product comes at a time when Malaysia is placing stronger emphasis on attracting Chinese tourists to the country.
---

STT Continues Support for ISEAS Regional Outlook Forum 2018

For the eighth consecutive year, STT continued its support for the Regional Outlook Forum 2018, the flagship event of ISEAS – Yusof Ishak Institute. The event took place on 9 January 2018 at the Shangri-La Hotel, and saw a record attendance of over 750 business leaders, academics and government representatives. The guest speakers shared deep insights on economic trends and the general outlook for key countries in Southeast Asia.

---

SKY Shares Gift of Reading to Children Nationwide

Last December, SKY employee volunteers brought festive cheer to pre-school and grade one students nationwide as they distributed storybooks and treated the students to special story-telling sessions. Prior to the event, SKY also raised funds for the books. The beneficiaries were students from partner schools in Metro Manila, Cavite, Cebu and Davao, where SKYcable and SKYdirect services are installed.

---

STT Gives Back Through the Bloomberg Square Mile Relay

Last October, STT raced along some 135 teams at the Bloomberg Square Mile Relay 2017. The race saw each runner covering a mile (approximately 1.6km) around The Promontory @ Marina Bay. The STT spirit was at an all-time high as the team of 10 clinched the 90th position. Proceeds from the race were used to upgrade living spaces for thousands of residents in a revitalisation project organised by Bloomberg and local charity Habitat for Humanity Singapore.