July 2018 | Issue 52
STT GDC Makes Inroads into Thailand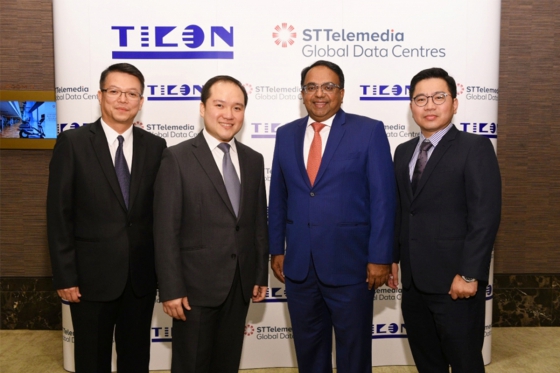 ST Telemedia Global Data Centres (STT GDC) has expanded into Thailand and will be building a state-of-the-art data centre in Bangkok city with TICON, a leading local developer and total solutions provider of industrial properties. The strategic decision to establish a foothold in Thailand was a result of the country's transition into a full-fledged digital economy and the rising demand in the local data centre market. With the expansion, STT GDC's network of data centres has grown to over 60 in China, India, Singapore, Thailand (pending completion) and the United Kingdom.
---

Bespin Global Retains Title as the Only East Asian MSP Recognised in Gartner's Magic Quadrant

Bespin Global has retained its title as the only East Asian company to be recognised in 'Gartner's Magic Quadrant for Public Cloud Infrastructure Managed Service Providers (MSPs)' this year. This marks the second consecutive year that the cloud management company has clinched the accolade, and demonstrates its exceptional competence even in a growing competitive environment of cloud and MSP companies.

---

Awards Galore for U Mobile and SKY Cable

U Mobile took home quadruple honours at the Frost & Sullivan Malaysia Excellence Awards, and was notably recognised as Malaysia's 'Mobile Data Service Provider of the Year' for the second year running.

Over at the Faxies Awards, SKY Cable emerged winner in the 'Marketing of a Continuing Series' category.

---

GDS and STT GDC Sweep Up Awards

For its strategic efforts in the data centre sector, GDS was conferred the '"Rock Solid" Data Center Partner Award' by Alibaba and multiple awards from the Data Center Industry Alliance of China.

On the other hand, STT GDC was recognised by Frost & Sullivan as 'Colocation Service Provider of the Year'. Its Delhi DC3 also bagged the 'Design Management Award' at UBS Forums' Data Centre Summit & Awards.
---
TeleChoice's Subsidiary Scores Public Sector CRM Projects
TeleChoice's subsidiary S & I Systems was awarded Microsoft Dynamics Customer Relationship Management (CRM) System projects by two government agencies, and will work with them to develop systems to streamline processes, and improve service quality and customer satisfaction. The appointments reflect S & I's deep understanding of business processes and customer requirements, as well as strong competencies in Microsoft Practice.
---

Consumers are Main Beneficiaries of StarHub's New Loyalty and MVNO Partnerships

StarHub and OCBC Bank introduced Singapore's first multi-industry loyalty programme which allows consumers to consolidate and redeem points from merchants across 10 industries, unlike standalone loyalty programmes. StarHub also inked an agreement with MyRepublic to become its Mobile Network Operator, thereby providing consumers with more mobile plan options in the market.
---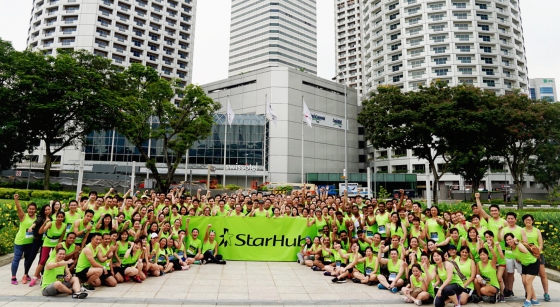 STT and StarHub Support the Community and Environment at J.P. Morgan Run
The collaborative spirit within the ST Telemedia (STT) family was high as staff from STT joined StarHub in running for a good cause at the J.P. Morgan Corporate Challenge 2018. Both companies have been taking part in the race together since 2012. The 5.6km annual run – the world's greenest road race – was an opportune platform for the runners to foster camaraderie as a team and show their support for the environment. Proceeds from the race were donated to MINDS, one of Singapore's oldest non-profit organisations which cater to the needs of persons with intellectual disability.