LEAP Officially Enters AI and Cloud Market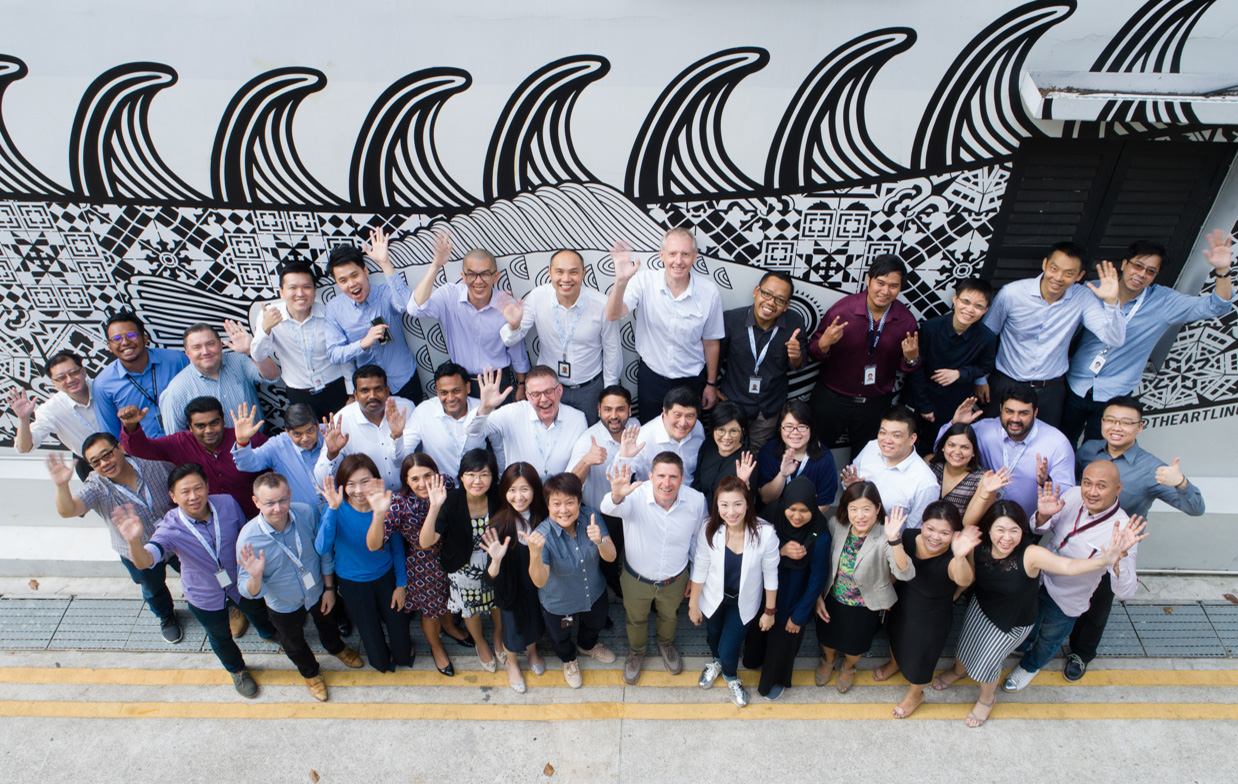 In early March, STT's newest subsidiary under its infrastructure technology portfolio, LEAP, announced its official entry into Asia's fast-growing AI and cloud IT market. LEAP helps companies in Asia adopt AI-enabled technologies to support cloud enablement and digital transformation. The company achieves this through a differentiated end-to-end service with a broad menu of AI-centric and cloud technology tailored for Asian-based businesses. Since it started less than a year ago, LEAP has steadily gained customers across Southeast Asia with Mediacorp being their latest win. LEAP's cyber security solution, powered by their partner and STT's subsidiary - Armor, will be deployed across the whole of Mediacorp's Digital Group.
VIRTUS Retains Title as One of Europe's Fastest Growing Companies

VIRTUS Data Centres has been recognised by the Financial Times as one of Europe's fastest growing companies for the second year running. The FT 1000, which is in its third year, ranks the European companies that achieved the highest CAGR in revenue between 2014 and 2017. VIRTUS placed high on the list, taking the 94th position among 1000 companies.
SKY's Direct-to-Home Pay TV SKYdirect Achieves 1 Million Subscribers

SKY Cable's direct-to-home (DTH) pay TV service, SKYdirect, blazed to the 1-million subscriber mark in March 2019. The achievement is made even more signficant as SKY entered the DTH market only three years ago, and it had to jostle with established players who had a combined headstart of over 15 years. SKY is continuing its growth mode - it has set its sight on a new 2-million target, and is exploring ways to make the service accessible to more consumers.
StarHub's Ensign InfoSecurity Boosts Cyber Defence in Singapore

StarHub's subsidiary Ensign InfoSecurity has partnered US cybersecurity specialist IronNet Cybersecurity on a centre of excellence (COE) to protect critical infrastructure against sophisticated cyberattacks. With the establishment of the COE, as well as the cross-pollination of both companies' capabilities, the aim is to develop new data analytics techniques, custom security solutions and best practices that will benefit Singapore and Asia-Pacific.
U Mobile Accelerates 5G in Malaysia

Through cross-industry partnerships, U Mobile hopes to accelerate the deployment of 5G by attaining relevant insights across different business verticals and minimising challenges when they roll it out. To this end, they are working with ZTE on 'live testing' so that Malaysians can experience the first-hand power of 5G. It has also teamed up with Sun Life Malaysia to explore 5G trials and build a digital health ecosystem, as well as partnered Razer to conduct esports-related 5G testbeds.
STT Treats Children of Canossaville to an Experiential Learning Trip at the Marina Barrage

STT brought over 50 children from Canossaville Children and Community Services for an eventful day-out at Marina Barrage's Sustainable Singapore Gallery, and lunch. The children had fun learning about conservation and sustainability through the numerous multi-sensory exhibits, including a popular cycling station which underscored the message of a car-light society. The event marks STT's second collaboration with the student care centre.
Please feel free to forward this newsletter.